The Mental Health Foundation gives a 10 point plan for looking after your mental health.  Number one, "Talk about your feelings".  Also, in the top 10 are "Doing something you are good at" and "Accepting who you are". 
(YES!!! #beyourselfatwork)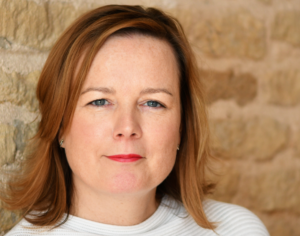 Virtually everyone's iAM has an iAM Value around adding value, impact or making a difference.  With the ongoing challenges of business uncertainty, coronavirus and being human it can sometimes feel like work is hard and time feels less productive than it could.
Having worked flat out this year are you starting to get cracks in your motivation?  Resilience is hugely powerful in the recipe for personal and business success.  Being able to stay balanced helps us to remove the fear, self consciousness and overthinking that uncertainty, volume of work and pressure can bring.  What are your resilience strategies?
Sleep, organisation and a positive mindset go a long way in helping us all to be strong.  I want to share another strategy with you too – meaning.  Having a purpose, feeling like you are making a difference has the power to focus and fuel our energy.  And purpose and meaning is different for all of us.  You are unique and what harnesses your focus will be different for you than others.  If you can define the meaning in your everyday work it helps you to be less volatile, less vulnerable to a wobble.
"High-performing cultures come from highly engaged employees having meaningful experiences throughout the employee lifecycle."(Kincentric)
A very formal share from Kincentric and spot on in what we see.  But meaning is personal for all of us.  It also comes from belonging and feeling that we are creating an impact.  Feeling personal meaning results in greater personal care.  The more we contribute the greater we are invested.  The greater we are invested the more we are dedicated and getting on with it.  Your character drives what you find meaning in.  To find it are you accepting who you are?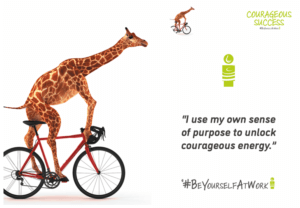 This week a client read an extract from 'Interrupted' by Kathrine Lee and emailed it to me.  It was a lovely surprise.  A wonderful reminder about what is important and the power of perspective in our work.  Here it is;
So what will matter?  How will the value of your days be measured?
What will matter is not what you bought but what you built, not what you got but what you gave.
What will matter is not your success but your significance.
What will matter is not what you learned but what you taught.
What will matter is every act of integrity, compassion, courage or sacrifice that enriched, empowered or encouraged others to emulate our example.
What will matter is not your competence but your character.
What will matter is not how many people you knew, but how many will feel a lasting loss when you're gone.
What will matter is not your memories but the memories of those you loved.
What will matter is how long you will be remembered, by whom and what for.
Living a life that matters doesn't happen by accident.
It's not a matter of circumstances but of choice.
Choose to live a life that matters.
Regular blog readers will know how much I use the word choice!  Choose to manage your inner world and actively define meaning, especially when you feel the cracks and need to be totally on track;
Actively build a strong relationship with yourself.  Talk to yourself.  Be your own inner friend and cheerleader.  Engage with your unique character.
Accept that you can only action what is in your control and work to accept what you can't control.  Make it a mission to know the difference.
Choose a word to define meaning for each day.  Create a statement of reason.  Envision what you are working towards and keep it front of mind.
Make a positive and powerful difference in your workplace and support mental health by being the best you.