Just over 25% say that their manager is being the best of themselves at work.
(#beyourselfatwork Global Survey 2020)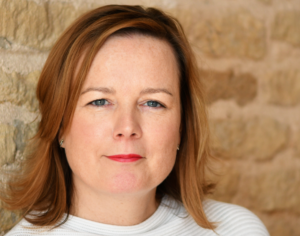 When you start work each day are you focused on the delivery or the impact that you are making?  Do you realise the opportunity that you have to impact the lives and careers of those around you?  When you look back on your work life will you smile at the spreadsheets that you created or the people that you changed and supported?  I've always loved the world of work.  Why?  Lots of reasons but most of all I can see that it is an aspect of your life that you can choose, it provides a purpose, it is a window of opportunity to express being yourself.  It is where you can make the greatest difference to people.
Let me throw a few statistics at you;
34% would actively avoid their manager if they saw them in public (TotalJobs)
58% of people say they trust strangers more than their boss (HBR)
75% say their "boss is the most stressful part of their workday (American Psychological Association)
Managers account for up to 70% of variance in engagement (Gallup)
There is much opinion around from observers of business and industry that management skills are generally lacking across the globe.  75% of the reasons people quit comes down to their managers (Gallup). The top reasons given for promotion goes some way to explain it.  We would also add to the list of reasons, lack of support for new managers, old fashioned impersonalised back to basics training, hanging onto bossy hierarchy and status and negative behaviour and complacent business culture.  All of this can take how we are at work away from being human, our best and naturally inspiring.  We become self-conscious and can conform to an outdated view of what a manager or boss should be – creating distance and a lack of real connection with people.  And I've not even mentioned self-confidence.
Do you need to know all the answers, feel like you can't show vulnerability or weakness, use your way as the best way, use control and expect autonomy and trust to really buy in?  Ouch!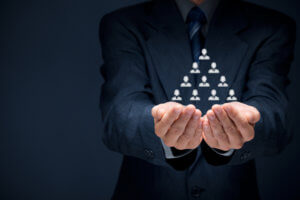 Our work and research shows that everyone can be a great manager of people if they are themselves in balance, the best of them.  When we are our real selves rather than a professional image our natural human reaction is to see the good in others and recognise opportunities for people.  We try to help, we care and we naturally boost.  Think about the time you spend outside of work. When you are with the people you care about and choose to spend time with, you instinctively coach, care, support and challenge, and you do it naturally not formally.  We also tend to react in a way that doesn't have a negative impact on others, we protect people and our environment so that we make others happy.
Changing lives and careers as part of your work doesn't have to take extra time.  It's not about more 1:1 coaching for example, it is often about being more conscious of yourself and others;
Not always needing to be right.
Speaking to the real people around you rather than reacting to their behaviours.
Providing opportunities that stretch.
Consciously managing our reactions.
Lifting our self-awareness.
Treating others how they want to be treated vs. how we want to be treated.
Protecting, challenging and being a belief builder.
Being your best is the fastest way to be a change lives and careers.  We know with our iAM A Life Changing Manager webinars and LMS products that the light bulb goes on within 90 minutes. The light bulb that says  – 'I don't need to change to make a career and life changing difference, all I need to do is be me and the best of me'.
Be you.