We talk about market disruption, but are you ready to disrupt yourself?
'2021 will be the year of transition. Barring any unexpected catastrophes, individuals, businesses, and society can start to look forward to shaping their futures rather than just grinding through the present'. 
(McKinsey Research January 2021)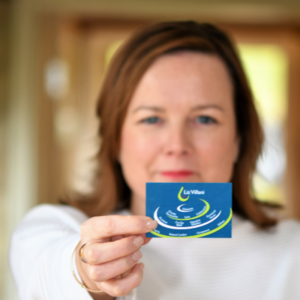 Are you ready to shake yourself up, despite the hangover of challenge from 2020? Research across many countries shares that the pandemic has and is sparking a wave of innovation, launching a generation of entrepreneurs.  McKinsey share that in the third quarter of 2020 there were more than 1.5 million new-business applications in the United States—almost double the figure for the same period in 2019.
When we look back at the last 12 months many of us will remember and focus on the highs and lows influenced by the pandemic.  We all recognise that the world has changed.  But how many of us are actively changing our own world?  Are you proactively challenging your way of working, your role, the way you manage people?  Or are you just glad to get away from the TV and chocolates from Christmas and gently move into 2021?
Reading as I love to through the predicted trends of the year ahead many talk about environmental greenness, tech innovation and productivity along with oversized shoulder pad boyfriend Jackets and yellow bags (taken note to google later!). One striking trend I continue to see is employee's reliance on their employer to support and make changes, rather than themselves – sorry!
Human Resources Executive online for example share several trends in the workplace for 2021, including a shift from managing the employee experience to managing the life experience of your employees. URGH!  So not only do people expect an amazing experience vs. creating an amazing experience they expect their employer to boost their life circumstances too?  I am not being deliberately aggressive.  These are serious trends, and include the prediction that mental health support will become the norm this year (Jen Colletta, Managing Editor at HRE).  The need to challenge our own approaches is even greater.
The imagery of the tarot card "The Tower" comes to mind – depicting inner utter disruption shaking up the core of our insides with our fear flinging us out of the windows!  For most of us what needs disrupting is on our inside.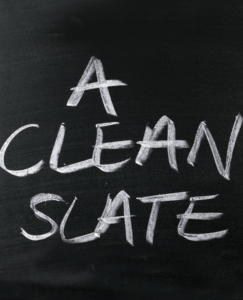 Record numbers are taking antidepressants, six million were prescribed in the last three months in the UK, according the UK Telegraph newspaper.  We need help, and we need to help ourselves.  With courage we also have the opportunity to be innovative within our own world and create a new way of being, interacting with ourselves and working that frees us to be happier, more productive and make a difference.
First steps to individual disruption;
Accept that everything must change.
Embrace the excitement of taking back inner control.
Challenge every belief, assumption, method, routine, career experience, way of interacting, environment and thought. Ideally on paper or screen. Get it all out then look at it, look at your inner world.
Use structure and then who you are with decisive idealism to create a new way of being.
Make a plan! Create your own OKR's! https://www.youtube.com/watch?v=eToFhWEml10
Courageous Success is a stretch.  It doesn't happen to us, we need to be brave to make changes in ourselves happen.  If enough of us take the leap of faith needed to be ourselves, be confident in ourselves and stretch, wow.  Imagine what will come out of the other side of the pandemic.  It makes you almost feel compassion for those countries that haven't had challenges with Coronavirus.  Will they be culturally lagging?
"When you disrupt yourself, you are looking for growth, so if you want to muscle up a curve, you have to push and pull against objects and barriers that would constrain and constrict you. That is how you get stronger."
(Whitney Johnson, Disrupt Yourself: Putting the Power of Disruptive Innovation to Work)