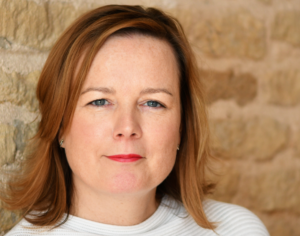 67% of people feel that they can't be themselves at work.
(2020 Global #beyourselfatwork Survey)
This week has been back to back crazy busy.  Workshops, webinars, iAM calls, even more innovation and projects.   One of those weeks that you have when you dive in and only surface for breath on a Friday.  Busy times like these can be a challenge.  It can be exhausting and non-stop.  And many of us can start to snap under the stress.  But there is also magic in these times, which is what I want to explore in this week's blog.  Magic in tenacity and workload Liz?  Yes!  The magic is called letting go.
When we just have to get on with it we don't have time to question, doubt, procrastinate and moan.  There is no meeting for this in our diaries!  There is no room in our consciousness for the self-doubt, the fear of getting things wrong or the anxiety.  That will all have to wait!
Of course, there is always a flip side.  When we get into this state if we are not careful and conscious of our behaviours we can be quite difficult to work with!  Under pressure our buttons can be pressed.  We can overdo our core and for those of us with limited self awareness we are so focused that we do not realise that our behaviour could be non inclusive, controlling, at times too autonomous and overly driven.  Ouch!
So, the plus of being busy can mean that we are more ourselves on the inside, but perhaps not our best selves on the outside!
In one virtual session this week I asked a group of 130ish people, "Do you agree that you have times at work when you feel imposter syndrome?".  Their response?  93% said yes.  93%!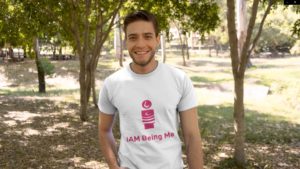 We know from our work that we all can be challenged with being the best of ourselves at work, but when we doubt that we are good enough, and that others would be better (we all tend to think that we'll get found out) we remove so much of our power to make a difference and be great to work with.  The feeling of not being good enough we try to hide, ignore or push down.  In our busy periods thankfully, we often don't hear it.  Every time we explore this feeling, this fear with people, when we pick it apart, it is always invalid and often plain ridiculous.  Imposter syndrome can hold us back, make us adapt and change our approaches.  It can make us mirror others.  It can cause us to put our guards up just in case and check for when it is safe to be us again.  So, we become prickly and appear defensive.
So, what is the answer?  Here are a few thoughts to reflect upon, action and explore;
When you see a busy day, week, month ahead be thankful! This also means a period of letting go and reducing the time that you spend potentially over thinking.
Ask yourself what logically makes you not good enough? Are you just out of control of your thoughts or is there a real gap?
If there is a gap, perhaps check in with someone else first before taking action. I cannot tell you the number of times those most doubtful of themselves underestimate their impact.  At this point we use their 360 to shout at them how good they are!
We all have behaviours at times that could be bettered. Do you know what yours are?  Be honest with yourself and work on them consciously.
Imagine the imposter syndrome you…what are your presenting? Who are other people seeing in these moments?  Then ask yourself if this approach and persona is good enough?  Is it better than the real you?  My money would be no!
Reflect on the people that you love to spend time with or have loved being with. What are they like?  If real, natural, approachable, thoughtful, people focused, well behaved etc come to mind perhaps the real you is also great to work with!
Being busy is great because it can release us from potential demons.  But are you using it as a chance to be your best at work and realise that you are great at your work, exactly as you are?
Be you.