Using your iAM at work
Being your authentic self.
Help employees thrive by understanding what makes them the best version of themselves
Once you understand who you are, you can use your iAM Values to direct who you will be and how you make your difference at work. In every conversation, how you begin your meetings, setting yourself up for the day.
When you align your language, energy, tone and approach with your iAM, a greater performance results. People buy people, and at your most authentic and positive, people will buy you. This has a huge impact on individual confidence and success but also elevates:
Leadership humanness and followship.
A culture of inclusion and belonging.
Real team relationships that are less sensitive and more open.
First line managers that bring out the best in others leading to retention and higher engagement.
Positive use of every personality including underrepresented groups, those in their early careers and women returning to work.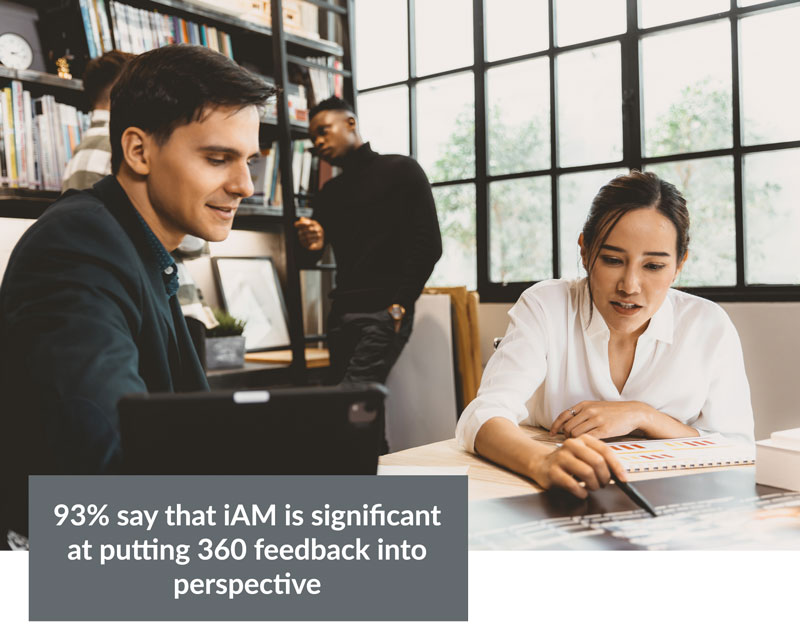 iAM is particularly powerful in directing:
A positive emotional response when you are triggered or irritated by others or situations.
An inclusive style of leadership and management, where iAM balances the emotional you with the logical and physical decisions and actions that you take.
Challenging conversations or situations, guiding you to be comfortably authentic.
Belonging and humanness vs management speak and workplace formality.
Happiness and motivation both for the user and their teams and direct reports. iAM shows each individual what uplifts them so that they can take accountability for their persona and impact.
Accelerated self awareness and action on feedback.
A human, happy, inclusive workplace for everyone.
Your iAM
Your iAM shows you who you are and how you uniquely work. What are your motivators, what makes you happy? Your iAM illustrates what you need to feel well and resilient. Along with what triggers you and what could make you challenging to work with.
The images below share how the layers of iAM work.
You can order business card sized cards to keep with you. You can also brand the card colors to your organisational fonts and design.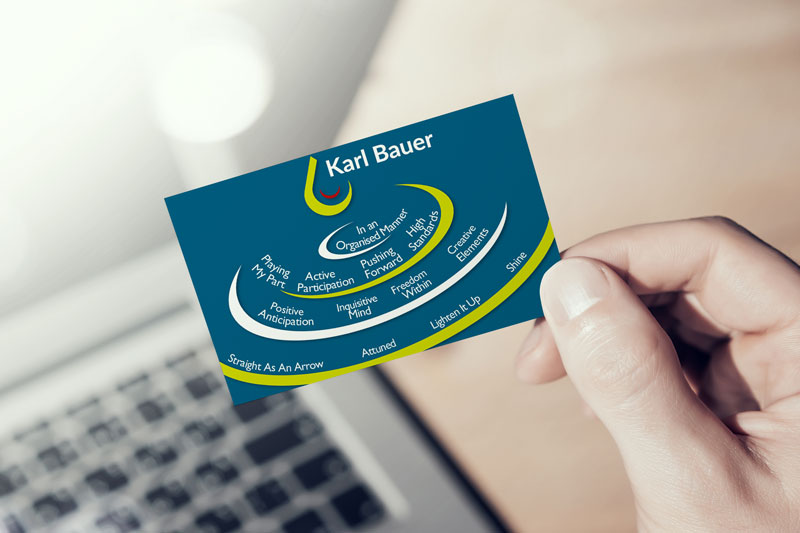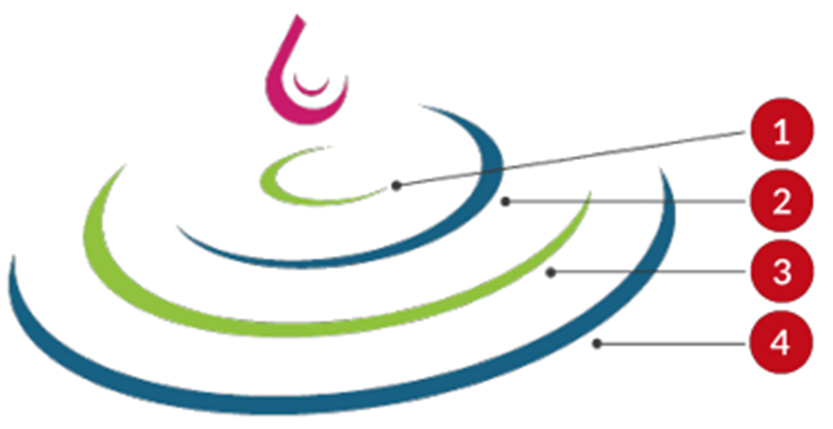 Blank
1. My Centre
Your Heart Values – ThIs your why your reason and your purpose.  People can teach the world to be like their iAM Heart Value.  It can be our greatest strength but also dictates our expectations of others, and we need to remember that we are all driven by different things.
2. My Motivators & Watchouts
The second layer – This is what makes you happy.  When energy is low, people can actively create the feeling of these values to lift their excitement and focus.
These iAM values also correlate to our challenging 360 feedback.  They can easily be overdone, particularly when we are under pressure.
3. My Authentic Reputation
The third level – This correlates with people's positive 360 feedback and tends to form our positive reputation.  People are always surprised how much of these values are obvious in their energy, approach and persona.
This is our natural leadership and management style and when influencing we need to amplify these values, remembering that people buy people.
4. My Openers, Triggers & Foundation
The level 4 iAM – This correlates to a true sense of rightness, stability of character and balance.  Think about how to start conversations, open meetings, commence projects, make a great first impression.
When these iAM values are in place we feel well and resilient.  When we come across others or situations that are the opposite of them we can get triggered and irritated.  Implementing these parts of ourselves in these moments helps us to stay centered and take people with us.