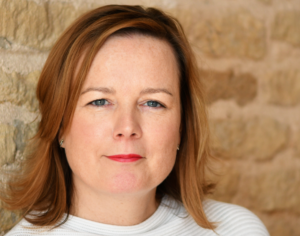 "For decades, leaders have shied away from being emotional. But in the future, leaders need to be emotionally intelligent like Yoda and develop their empathy and self-awareness".
(Jacob Morgan, bestselling author and keynote speaker via Forbes)
Yes!  For years we have been encouraging all of you to use your senses with people and teams at work.  Just like we do naturally outside of work.  Are you using your Yoda powers?
As part of his research Jacob Morgan interviewed more than 140 top CEOs from around the world at companies like Audi, Mastercard, Unilever and Oracle.  Creating from the results what he calls The Notable Nine.  The nine mindsets and skills top CEO's feel will be vital in leaders in the next decade.  Intrigued by what they are?  Let's have a quick look at his findings;
Global Citizen – think globally embracing diversity.
Servant – practice humility and serve others.
Chef – balance all the ingredients, especially humanity and technology.
Explorer – embrace the unknown.
Coach – motivate, engage and inspire whilst caring about each person as an individual.
Futurist – not surprised by what the future might bring.
Technology teenager – always current on the latest technology.
Translator – listen to understand and do more than hear what people are saying.
Yoda – emotionally intelligent like Yoda, developing empathy and self-awareness.
Yoda power sounds so much more human than emotional intelligence.  I see most people go straight to their brains, their logical heads when they hear the term EI.  The use of the word intelligence here has, if I was being controversial, been successful in getting the term sold into leaders and CEO's who's prove it strategies have restricted the use of the senses in workplace culture.  Are the leaders of businesses yet ready to embrace their Yoda power?
Instead of thinking EI, lets explore feeling through sensing.  What Jacob is suggesting is that by using yourself as a sensory instrument whilst connecting with another with empathy, you can be aware of how you are coming across and sense what's going on for others.  It's not mind reading or telepathy.  Its intuition.  And in my experience, we all have it but most of us don't actively develop it.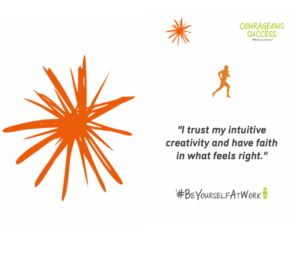 The power of intuition at work is enormous.  The fear that it's fluffy and not factual assumes that it is used in isolation.  When we actively use our intuitive senses mindfully a whole world of information opens up for us.  We may not use this information, for example our senses may pick up that someone is struggling, but we may mindfully choose to let them carry on for their own confidence building rather than step in and help. But this is active self awareness and it's incredibly powerful.
When developing people and culture teams to deliver aspects of iAM and iAM Global I'll use charms to illustrate this Yoda power.  The exercise always works.  Each person selects a charm.  There are all kinds of them in my charm bag – cars, cups, flying pigs, crowns, microphones, laptops, bags of money, magic wands, lightning bolts.  They all then make a few notes about what the charm is illustrating about how they are feeling in their world right now, their essence, challenges and opportunities at work.  They then swap charms with another, come out of their brain and sense what the charm is saying that their partners feelings, essences challenges and opportunities at work and write a few points down.  The notes are then shared.  The results are always astounding, and you can't silence the groups.  The accuracy that people have using their sense rather than total logic has moved people to tears, changes lives there and then, supported decisions and trough the exercise created a bond.
When someone "just doesn't get it" in the exercise the reasons are always the same and one or most of the following;
They are stuck in believing that people have a brain and it is only their brain that can be used at work.
Their mindset is set.
Patterns of conformity at work have created a logical focus that has reduced openness and flexibility.
Their strategy is one of questioning, and rightness, when looking to appear competent.
They can be difficult to work with.
If any of these statements describe you, could you be missing out on Yoda power?  We all like think to that we are self aware and good to work with.  Using your intuitive senses actively and mindfully in my experience make you someone that others love to work with.  You get them and you get yourself.  Bringing a culture of realness.
Be you.