83% of us use recognition as our strategy to boost confidence. But 100% admit to using autonomy & control.
(#beyourselfatwork 2020 Global Survey)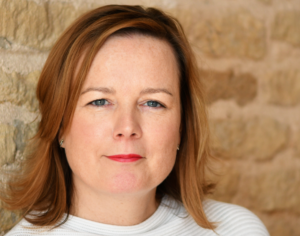 A few questions to kick of this week's blog;
1. How do you stay in control?
2. How stressed are you?
3. How stressful are you to be with/how stressed do you appear?
The current challenging climate is a huge catalyst for us to dust off our control strategies and dig in.
Our #beyourselfatwork global survey earlier this year highlights what we have always known. Not only do we rely too heavily on other's opinions of us, we use far too much control and demand autonomy to cope and feel valued. Needing autonomy is a check in for trust. Holding others to ransom before we give our best. Ouch. It's true. The demand to be given independence at work creates silos, reduced inclusion and restricts culture. But this week I want to focus on control vs trust. Trusting yourself. I'll come back to autonomy another week!
So why do we control so much? The easy answer is to hold it together so that we don't fail, get found out or look incompetent. Right now, the working climate is massively affected for many of us by the stalling and for some recovery economically and culturally from Coronavirus. What I would like to explore and share is that when we control we may be holding it together but if we control too much the micromanaging, stubbornness, over focus and blindness through always taking action is likely to hinder success. Plus it's exhausting!
When was the last time you stepped away from focusing on delivery, just for a few minutes and reflected on the bigger picture? For many stepping away for a moment feels scary. My challenge to you is to trust. Trusting yourself creates an inner space within to use to explore. Whilst we are controlling that space is filled with action, thoughts and focus. What does your inner space feel like? I experience those that cultivate it pivot, feel, use intuition, get their thinking straight, innovate, create and elevate their career. Loosening control opens up the possibility that you don't know everything. It brings a vulnerability that brings openness, curiosity and potential for advancement.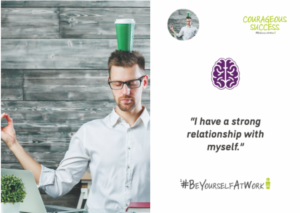 Here are a few of my favourite questions and reflections to challenge your use of control vs. trust and broaden your working success and experience;
o It's always a good idea to have a plan for your workdays. But back to back feeds control. Shorten meetings, take time first thing. Let your mind rest for a few minutes.
o Mixing up your work and home life or the tasks that you have in a day can open your inner world. Walk whilst you are on a call. Iron something, tidy something whilst you picture ideas and options. Break any fixation that you have.
o Ask yourself how much you trust yourself during work ambiguity. Do you love the unknown or need to know what's coming next?
o Start the odd conversation without knowing what you will say. Begin sentences and trust that you'll say the right thing. It doesn't mean that you are not prepared. These live moments allow yourself to reflect and explore with yourself and others. Again and again I see fresh, new, innovative options when people allow themselves to let go openly.
o List the times that you got things totally wrong. My bet would be there's nothing on the list or very few examples. Weight this against the % that you use control. Is it evenly balanced?
This last few month have been a challenge for all of us. And many of us feel better when we take action. That's great. But if it's 100% or 150% of the time you, we, the world may be missing out on you.
Be you.
For Monday the 3rd August's free 20 minute iAM webinar we will look at being confident vs. feeling confident.
How do you switch on confidence whilst building it as a long term way of life? In the session we will explore powerful strategies. Plus use your iAM to be your best confidently.
Email potential@courageoussuccess.com to get the links.
iAM Digital is a 30-40 minute user experience hosted by you on your LMS or us via our platforms. Users create a bespoke set of iAM personalised values and the experience includes full video debriefs. Personalised iAM Tips – are automatically generated including personalised tips on resilience, agility, inclusion and wellbeing.
Buy a single experience on the store or contact us. Discounts apply for scale. iAM Digital can be bespoke branded and inclusive of iAM Culture, matching the best of your people with your company's values and leadership behaviours. Introductory offers are still on.